Ogłoszenie numer: 7685871, from 2022-11-10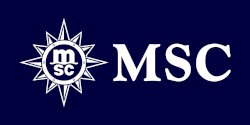 "World of Seamen Group" LLC has been operating on the maritime personnel recruitment market since 2011.
Our agency is the official agent of MSC Mediterranean Shipping Company S.A., Geneva and the MS Security & Personnel Ltd.
Our company is fully licensed and accredited by the Ministry of Social Policy and Labor as well as by the Bureau Veritas.
All our personnel are high- qualified, well trained and meet the requirements and standards of maritime employment.
Bar Waiter
Location: Łódź
Job description
We are looking for Bar Waiter/ss, Bartenders on MSC Cruises
Main Function - Bar Waiter/Waitress is responsible for serving beverages in an assigned bar profitably & efficiently, in full compliance with company Food safety & sanitation standards, and providing an enjoyable environment for Guests.
Provides and maintains quality service through creative and energetic salesmanship to achieve the maximum revenue for the company.
Provides courteous, quick, and professional with a smile at all times and to all customers.
Takes all steps to ensure Guests are not kept waiting unreasonably for service in the assigned bar and lounge.
Complies with standard procedures relating to cleanliness, set-ups, furniture, snacks, menus, appropriate room and door signs.
Ensures all bar tables & chairs are clean before and after Guests arrive and leave.
Records all sales on the Micros or other cashless register and properly maintains Guest checks.
Knows immediately all Bars, Mixed Drinks and other bar items specified in the bar List.
Requirements
Ability to speak, read and write in any mayor other languages (German, Spanish, Portuguese, French, etc.) is considered a major advantage that could eventually influence the selection for some positions.
At least one year in a similar position on an international Cruise ship, or in a busy 5-star hotel with an international bar list.
Sound knowledge of electronic cash transacting, and computerized bar system.
Average skills in tactful, diplomatic crisis and problem handling.
Demonstrated skills in one-on-one communications with Guests.
We offer
MSC Cruises pays for flight tickets to the vessel as well as food and accommodation.
All services are provided free of charge, in accordance with the requirements of MLC .
There is also a comprehensive social security and insurance program for the crew.
Contract duration - 7 months.
Please add the following clause: I agree to the processing of my personal data for the needs necessary in the recruitment process.
APLIKUJ TERAZ
Zobacz podobne oferty
Powiatowy Urząd Pracy w Łodzi
łódzkie / Łódź
- obsługa gości restauracji- przygotowanie drinków- utrzymanie czystości baru- praca w godzinach między 11 a 23- umowa o pracę na czas określony: 2 lata Wymagania konieczne: Wykształcenie:...

Dodane: 2022-12-06
Powiatowy Urząd Pracy w Łowiczu
łódzkie / Łowicz
obsługa gości przy bufecie, serwowanie napojów i przekąsek Wymagania konieczne: Wykształcenie: średnie ogólnokształcące

Dodane: 2022-11-23
Powiatowy Urząd Pracy w Łęczycy
łódzkie / Łęczyca
1. Obsługa gości w restauracji. 2. Podawanie posiłków. 3. Obsługa gości barowych- podawanie napoi zimnych i gorących. 4. Utrzymanie w czystości stolików i baru restauracji. Wymagania...

Dodane: 2022-11-14