Praca: C# .NET / WPF Developer
Ogłoszenie numer: 4267977, z dnia 2021-02-22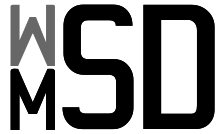 This company is a small consulting company focused on developing tailor-made software solutions for complex engineering problems. We work everyday side by side with our customers to bridge the gap between their requirements and real world working solutions. Following the Agile principles, we respond quickly to evolving requirements typical of R&D projects. Our projects include development of web and desktop applications, database solutions and algorithm prototyping. Our work follows closely customer projects which could last from a few months up to one year. Our ideal candidates for the position will have a strong self-motivation, high work ethics and will be able to drive our projects to success. 
C# .NET / WPF Developer
Miejsce pracy: łódzkie
Opis stanowiska
Develop software applications from concept to deployment and testing.
Propose solutions of problems presented by the client, validation of existing solutions.
Work closely with user during the life-cycle of the project.
Cooperate closely with client developers as a single SCRUM team.
Design and implementation of front-end or back-end, support for full stack developer.
Wymagania
Self-motivation, communication skills and ability to work remotely are essential.
C# experience (.NET ecosystem).
WPF experience with good MVVM understanding.
Written and spoken English skills – advanced level (this requirement could be mitigated for good candidate).
Nice to have:
Technical Background.
MS SQL (Entity Framework) and database architecture.
Basic version control (e.g. GIT, SVN).
Knowledge of DevOps environment.
Angular (version 6+) or Python skills (used in other projects).
Occasional trip to the clients premises (Germany) will be requested.
Oferujemy
Interesting R&D projects with different duration and responsibilities.

Salaries comparable to Western European level.

Home-office work style.

Possibility to negotiate working times and cooperation type.
Prosimy o dopisanie klauzuli: Wyrażam zgodę na przetwarzanie moich danych osobowych dla potrzeb niezbędnych w procesie rekrutacji.
APLIKUJ TERAZ
Zobacz podobne oferty
praca nad wewnętrznym projektem firmy pisanie testów jednostkowych i integracyjnych dla istniejącej aplikacji WPF refaktoryzacja kodu wdrażanie nowych funkcjonalności minimum 4 lata...

Dodane: 2021-02-17
Poszukiwany kandydat dołączy do zespołu programistów pracujących nad rozwojem aplikacji firmowych, składających się z grupy projektów www (sklep, CMS, obsługa magazynu, CRM, SCM,...

Dodane: 2021-02-11