Ogłoszenie numer: 4432153, z dnia 2021-04-09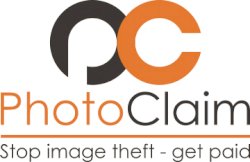 Marketing Manager
Miejsce pracy: łódzkie
Opis stanowiska
You analyse our target audience and create a marketing/sale strategy together with the team.
You coordinate implementation of marketing and sales strategies.
You manage various digital marketing channels: SEO, Social Media, paid ads.
You craft content for marketing purposes (website, social media, PR, newsletter).
You develop a good contact with photographers who could write about us or recommend us further.
You take care of positive brand perception of PhotoClaim in the international media.
Wymagania
Minimum 3 years of experience in the marketing field.
You are reliable and used to working independently.
You think strategically and have high standards for your work.
You share an interest in photography and would like to help the artists.
You are fluent in English.
Oferujemy
Remote work or work from our office in Warsaw.
Meaningful work in an international environment.
Training and experience in Holacracy company organization: https://www.youtube.com/watch?v=MUHfVoQUj54
Ready for the next step?
Perfect, let's do it! But be aware – PhotoClaim is not for everyone.
Please do not apply
If you believe that managing means delegating.
If neither photography nor justice has any specific value to you.
Prosimy o dopisanie klauzuli: Wyrażam zgodę na przetwarzanie moich danych osobowych dla potrzeb niezbędnych w procesie rekrutacji.
APLIKUJ TERAZ
Zobacz podobne oferty
Voltana Energy Sp. z o.o.
łódzkie /
Jeśli: tworzyłeś materiały marketingowe, pracowałeś projektowo, posiadasz umiejętności komunikacyjne i copywriterskie (współtworzenie i analizowanie tekstów), masz własną bazę...

Dodane: 2021-04-05