Ogłoszenie numer: 8519106, from 2023-09-30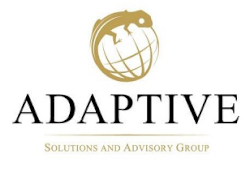 Curious to know more about us?


Adaptive SAG is a consulting company specializing in providing services to the SSC/BPO sector with the main focus on:
Strategy Consulting
Finance Services
Operations Management
Procurement Advisory
Transformation Programs
HR Consulting
You would join the Adaptive Team of top consultants, supporting our client's projects.
Procurement Consultant
Location: Łódź
Job description
Main tasks:
Organizing and optimizing the supply chain for the product range offered by the client
Analysis of the supplier market, constant search for new/alternative suppliers and goods
Full support of the supply chain.
Negotiation of transaction terms and contracts.
Analyzing the stock rotation, ensuring that the level of warehouse goods is maintained to secure continuity.
Analyze potential emergencies and take appropriate preventive actions.
Requirements
What are we looking for:
Min. 1 year of experience as a buyer or person responsible for ensuring continuity of goods supply in the SSC/BPO sector.
Higher education or student (preferred direction: Logistics)
Highly developed negotiation skills, ability to conduct effective sales activities.
Confidence, decisiveness in action, assertiveness, creativity, and self-reliance.
Min. B2 level of English
Full-time availability
Accessible for short business travels, min. 3 times a month
Additional advantages will be:
German/French/Spanish proficiency
We offer
What can you expect from us:
Employment types possible: job contract/mandate contract / B2B contract; 
Benefits package (private medical healthcare, Multisport card, life insurance, individual e-Fit-e-Train Budget for external trainings and wellbeing services like SPA, restaurants); 
Home office and flexible working hours according to your needs; 
Invitation for companys gamification program,,Would You Journey".
Please add the following clause: I agree to the processing of my personal data for the needs necessary in the recruitment process.
Powiązane
Podobne ogłoszenia:
Specjalista ds. zakupów
Firma: Powiatowy Urząd Pracy w Łodzi
Miasto: Łódź
- raportowanie, analizowanie i zwiększanie efektywności wszystkich wskaźników KPI dotyczących zakupów (np. wydajność miesięczna, AOP,wskaźniki KPI dotyczące BBSC)- zapewnia jakość,...
Więcej
Młodszy Specjalista ds. zakupów
Firma: Skamex S.A.
Miasto: Łódź
Szukamy właśnie Ciebie jeżeli: Masz ukończone studia wyższe (preferowane, handel międzynarodowy, logistyka, zarządzanie, ekonomia i pokrewne), znasz biegle język angielski zarówno w mowie...
Więcej
Specjalista ds. zakupów
Firma: Da Grasso Sp. z o.o.
Miasto: Łódź
Zakres obowiązków: obsługa bieżących kontraktów handlowych, monitorowanie dostępności produktowej, zapewnienie ciągłości dostaw produktów logowanych oraz dedykowanych dla sieci Da Grasso...
Więcej