Praca: TMF Production Assurance Manager
Ogłoszenie numer: 5843586, from 2021-11-09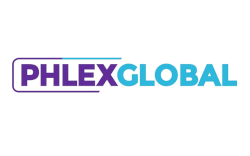 Phlexglobal is the leading technology and services organisation for clinical and regulatory matters with a focus on helping clients to master their digital agenda via proven AI solutions. Phlexglobal combines software and leading expert services to offer a unique solutions portfolio with easy to achieve automation via data generation that lifts organisations to a new level of effectiveness.

A cross functional role focused on TMF compliance and quality to the Right First Time, Every Time mantra.  Delivered through monitoring, reporting, resourcing, and continuous improvement across the global Operations team whilst focused on the outcome of driving revenue, protecting margin whilst always ensuring quality isn't compromised by poor decision making.
TMF Production Assurance Manager
Location: łódzkie
Job description
Owns risk-based approach to quality control (post release) checks in PhlexTMF and Veeva Vault and workflow configuration. 
Owns Quality Work in Progress, SLA reporting & Daily Output reporting and leads daily stand-up meetings with Heads of Department & Deputies to ensure plans remain on track. 
Owns Operations RFT targets for performance management across Document Specialist team and feeds insights to Team Leaders and Heads of Departments for action. 
Owns RFT and GEN011 Confidentiality Breaches reporting and trend analysis reporting and leads quality focussed stand-up meetings with Heads of Department & Deputies to ensure plans remain on track. 
Input into resource and capacity plan using quality KPIs maximise revenue generation without compromising on quality. 
Input into skills matrix across Operations with bi-annual reviews with Team Leaders, Heads of Department & HR Business Partner. 
Input into product road map for Operations facing functionality which impacts performance. 
Input into continuous process improvement across the organisation.
Requirements
Experience with Trial Master File / Clinical Trials Industry.
The ability to drive compliance and change for TMF Quality across Operations. 
Passion for continuous improvement and delivery of first-class customer experiences. 
A willingness to take calculated risks and be comfortable operating under pressure.
Ability to work with ambiguity and operate across all levels of the business.
Proven commercial awareness within a regulated environment.
Authentic leadership style which brings teams together in a regulated environment.
Excellent communication and facilitation skills are essential to bring key stakeholders along on the journey.
An understanding of the recognised techniques and methodologies associated with process and change e.g., Kaizen, Six Sigma (black belt), Lean, PRINCE etc. 
Commercially minded and have a proven track record of effective performance management with the ability to maximise operational performance at all levels.
Please add the following clause: I agree to the processing of my personal data for the needs necessary in the recruitment process.
APLIKUJ TERAZ
Zobacz podobne oferty
ManpowerGroup Sp. z o.o.
łódzkie / Pabianice
Oferta: Szerokie możliwości szkoleń i rozwoju zawodowego Kontakt z najnowocześniejszymi technologiami Udział w pracy zespołów projektowych Nagrody w ramach programów: Motywowania, Kaizen,...

Dodane: dzisiaj
Norautron Electronics Sp. z o.o.
łódzkie / Zduńska Wola
Do zadań Pracownika należeć będzie: Nadzór nad przygotowaniem i realizacją dziennych i okresowych planów produkcji Nadzór nad parkiem maszynowym (Maszyny SMT oraz THT) Nadzorowanie montażu...

Dodane: wczoraj
Adamed Pharma S.A.
łódzkie / Pabianice, Ksawerów
Zarządzanie całościowym procesem produkcji i nadzór nad realizacją planów produkcji poprzez planowanie i organizowanie produkcji, Optymalizacja procesów produkcyjnych w obszarze wydajności,...

Dodane: 2021-11-24
ROLDROB S.A.
łódzkie / Tomaszów Mazowiecki
Zakres obowiązków: Odpowiedzialność za przebieg procesu produkcyjnego zgodnie z założonymi normami technologicznymi i jakościowymi Realizacje zamówień według wytycznych przełożonych...

Dodane: 2021-11-16